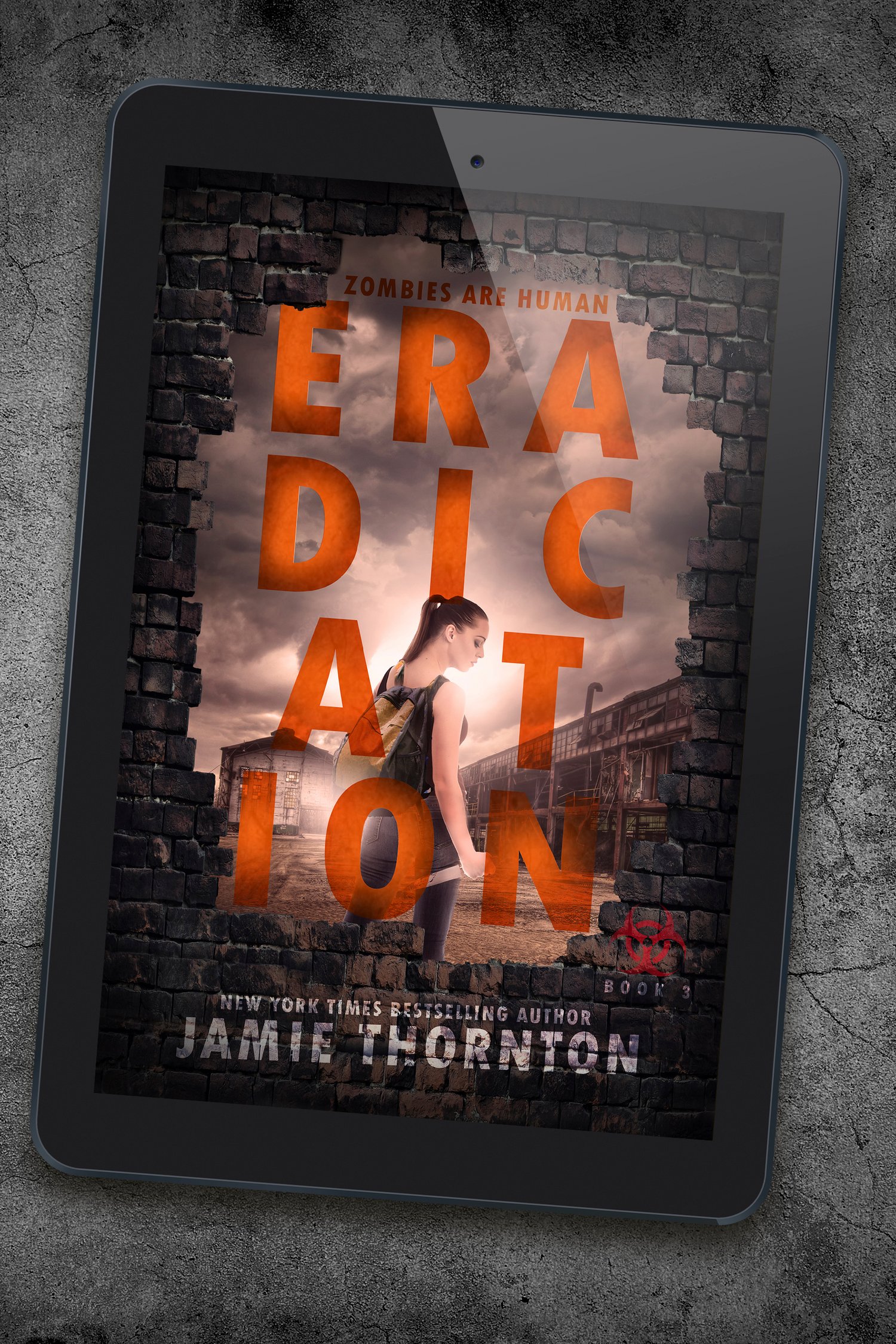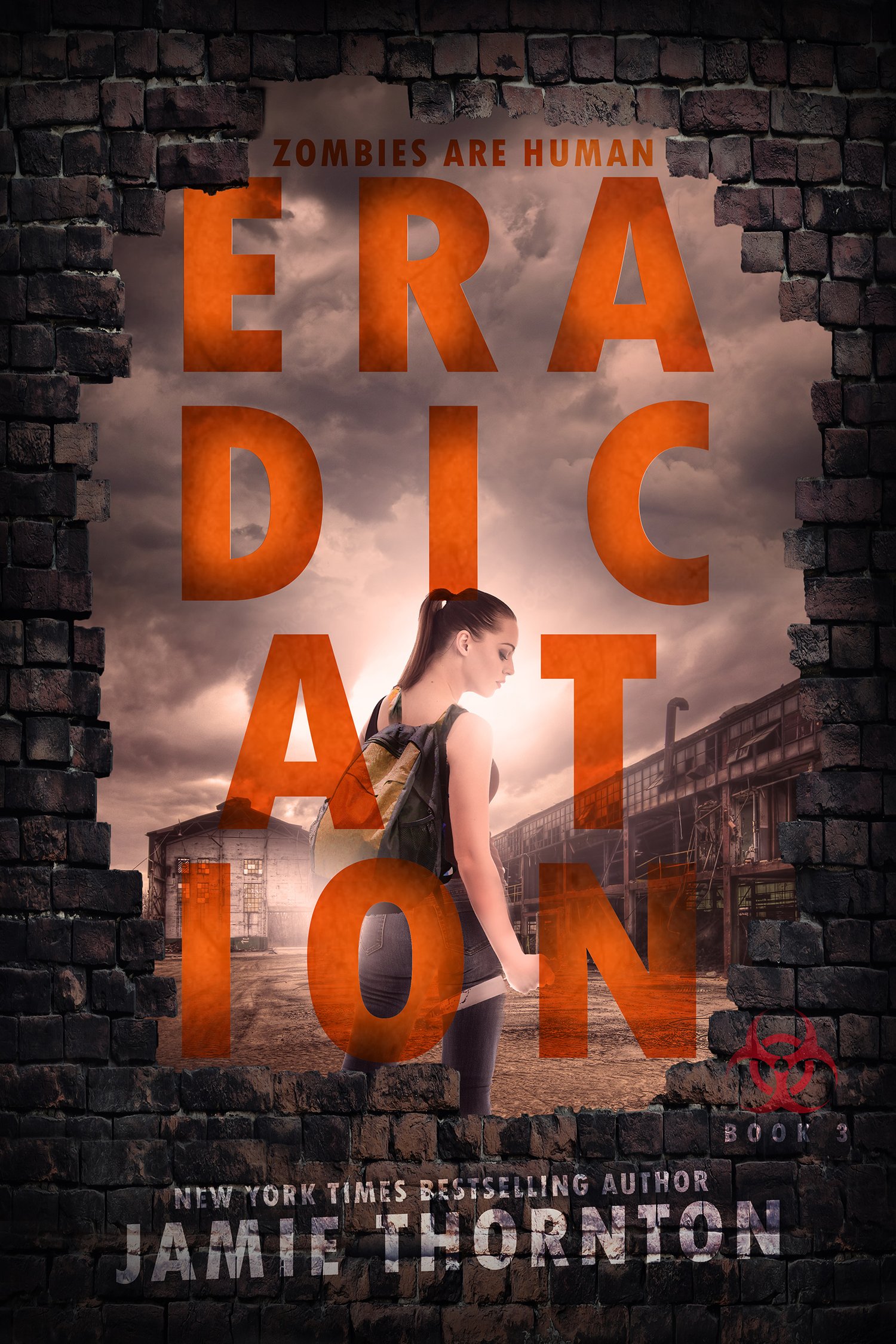 Eradication (Book 3) - EBOOK
On Sale
Delivered in epub and kindle formats by BookFunnel email

---

THE CENTER WILL NOT HOLD.

Three years later, sixteen-year-old Maibe hides from the world, from her mistakes, from her friends. But the double infection that keeps them from becoming V isn't working like it did before.

Maibe and her friends are turning.

Then rumors surface of a new cure. A cure that would erase the infections that destroyed the world.

It becomes a deadly race between Feeb and uninfected. Whoever finds the cure will control it--and everyone who needs it.

But Maibe and her friends are running out of time. If she doesn't get the new cure soon, there will be nothing left of her friends to save.